Russia
---
Point: Kultuk(Irkutsk Region, south-east margin of Lake Baikal), 51.44N, 103.43E

Observers: M.Krasnoshtanova, V. Malysheva, I.Fefelov / Irkutsk State University

---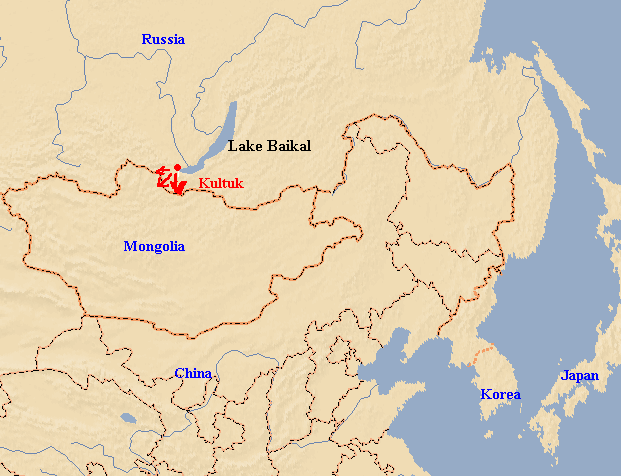 ---
Date
Observation Time
Oriental Honey-buzzard
Pernis ptilorhyncus
Common Buzzard
Buteo buteo
Northern Goshawk
Accipiter gentilis
Eurasian Sparrowhawk
Accipiter nisus
Black Kite
Milvus migrans
Other Migratory Raptors
Unidentified raptor
22 Aug.
10:00-18:00
0
1
0
5
0
0
0
23
11
4
1
1
29
0
0
24
7
8
1
1
4
0
0
25
11
23
15
14
1
3
0
26
4
17
10
45
3
0
1
27
2
20
0
4
0
0
0
28
2
7
2
6
11
0
0
29
301
21
6
31
38
4
0
30
103
22
2
20
11
5
0
31
0
0
0
0
0
0
0
1 Sep.
10:00-18:00
140
12
1
17
2
0
0
2
52
56
6
38
20
1
17
3
192
36
5
97
44
3
0
4
283
34
2
73
23
3
0
5
338
50
6
59
220
6
0
6
29
63
5
56
108
3
0
7
165
82
10
59
17
4
0
8
0
0
0
0
0
0
0
9
0
0
0
1
0
0
1
10
22
51
4
19
31
1
6
11
3
72
7
12
126
0
1
12
105
108
26
63
56
1
5
13
10:00-18:00
69
66
10
59
77
3
0
14
381
263
21
106
374
8
71
15
31
511
18
40
348
8
0
16
0
1
0
1
4
3
0
17
1
233
9
17
56
20
1
18
30
595
35
40
129
14
2
19
0
5
1
2
0
1
0
20
15
1,582
50
43
186
17
0
21
2
768
38
71
28
14
0
22
10:00-18:00
27
1,095
50
50
32
16
0
23
4
349
43
52
15
15
0
24
0
269
18
10
16
17
1
25
7
306
79
12
7
24
0
26
7
410
53
8
0
19
0
27
5
180
44
1
35
26
0
28
8
459
26
6
19
19
1
29
0
41
7
2
0
5
0
30
0
47
6
2
0
3
1
1 Oct.
10:00-18:00
3
33
7
2
0
9
0
2
No migration
0
0
0
0
0
0
0
3
0
0
0
0
0
0
1
4
0
4
2
0
0
1
1
5
0
9
37
9
0
4
0
6
0
1
13
3
0
2
0
Total
2,360
7,914
676
1,157
2,070
285
110
Note: Unusually numerous Oriental Honey-buzzard as well as in former year (in this year, a number is more than in former one, too), and its mass migration goes latter than usually.
Probably little number of Japanese Sparrowhawk Accipiter gularis should be among Eurasian Sparrowhawks, but A. gularis was underestimated as there were no individuals which had good observation conditions to be exactly identified this year.
Good weather (very clear sky) was present much more often this year differently to 2001.
Any number of birds was underestimated 22-23 September because of powerful smoke from forest burning.